Jamie Davis
Date of Birth:
April 18, 1981
Birth Place:
Pontefract, Yorkshire
Gender:
  Male
Character:
Leon Taylor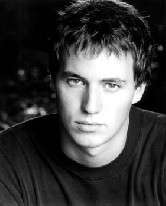 Biography
Edit
Jamie Davis (April 18, 1981, Pontefract, Yorkshire) is an English actor best known for his role as Harley Lawson on the popular British television series Footballers' Wives and the ITV2 spin-off, Footballers' Wives: Extra Time. Jamie also played Leon Taylor in the television series Hex, and was Davey in the The Sarah Jane Adventures episode "Invasion of the Bane". Jamie also played Steve Sharpe in The Amazing Mrs. Pritchard. He lives in Primrose Hill, North London.
See Also
Edit
Ad blocker interference detected!
Wikia is a free-to-use site that makes money from advertising. We have a modified experience for viewers using ad blockers

Wikia is not accessible if you've made further modifications. Remove the custom ad blocker rule(s) and the page will load as expected.