Michael Fassbender
Date of Birth:
April 2, 1977
Birth Place:
Heidelberg, Germany
Gender:
  Male
Character:
Azazeal
IMDb:
1055413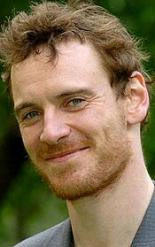 Biography
Edit
Michael Fassbender (born April 2, 1977) is an actor, born in Heidelberg, Germany, brought up in Killarney, county Kerry, Ireland. He played Azazeal in the Sky One Television series Hex. Other credits include Band of Brothers and the Frank Miller film 300 in which he plays Spartan soldier Stēlios ("Then we shall fight in the shade"). He also played the role of Michael Collins opposite Mel Smith as Winston Churchill at the Edinburgh Fringe Festival in Mary Kenny's play Allegiance. The play was directed by Brian Gilbert and produced by Daniel Jewel. In 2008, he played Bobby Sands in Hunger. Recently he was cast in the lead role of Heathcliff in the 2009 film version of Wuthering Heights, although its director, John Maybury quit the project in August 2008.
See Also
Edit
Ad blocker interference detected!
Wikia is a free-to-use site that makes money from advertising. We have a modified experience for viewers using ad blockers

Wikia is not accessible if you've made further modifications. Remove the custom ad blocker rule(s) and the page will load as expected.